Ideas turned into
Reality

The best time to plant a tree was 20 years ago – the second best time is NOW! It's time to turn ideas into reality and make a sustainable impact in the world. 
Emprogage is working with various development concepts to raise awarness of the possibility of choice, providing an ethical framework and amplyfing the effect of the decisions. The joint concept is based on wholeness, intentional decisions and the power of the living. We see personal development, organisational development and societal development as different aspects of the same thing – increased consiousness. Welcome to co-create!

Ship of a New Story
A co-created dialogue platform to explore the shift from striving to becoming best-in-the-world to all be best-for-the-world. Onboard the ship, five arenas take ideas into reality.
Read More

Engaged Entreprenuership
We believe entreprenueship is a powerful way to create a better world and to make intentional decisions in line with the 2030 Agenda.
We develop and facilitate various entreprenuer programs both on personel level and on organisational level.
We also work with changing the view of entreprenueship, introducing holistic concepts as Ikigai-philosofy, Intentional Decisions and the Business Context Canvas.
Read More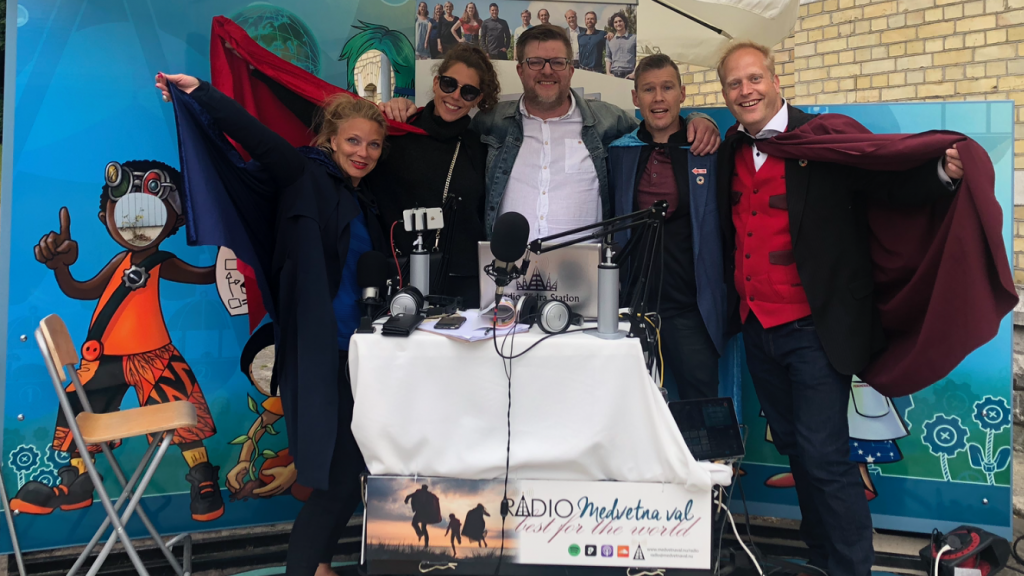 Radio Intentional Decisions
In live podcast/web radio we explore the shift from best in the world to best for the world .
Read More

Emprogage Trusts
In the Trusts we connect people with high consciosness level and high impact in society to collaborate and co-create.
Read More

Best for the World Broadcast
We bring a global torch of hope in the form of a live broadcast filled with content that is best for the world. The program's content is of holistic nature and spans over various topics.
Read More