Flourishing in the crown of the tree are the consultancy and exploration services Emprogage offers. They function as our Backbone. Through our dynamic cell structure Emprogagers, Consultants and Co-creators transform together their ideas, visions and intentions into densed designs.
The result of this innovation process are service offerings that are in the direction of Best for the World.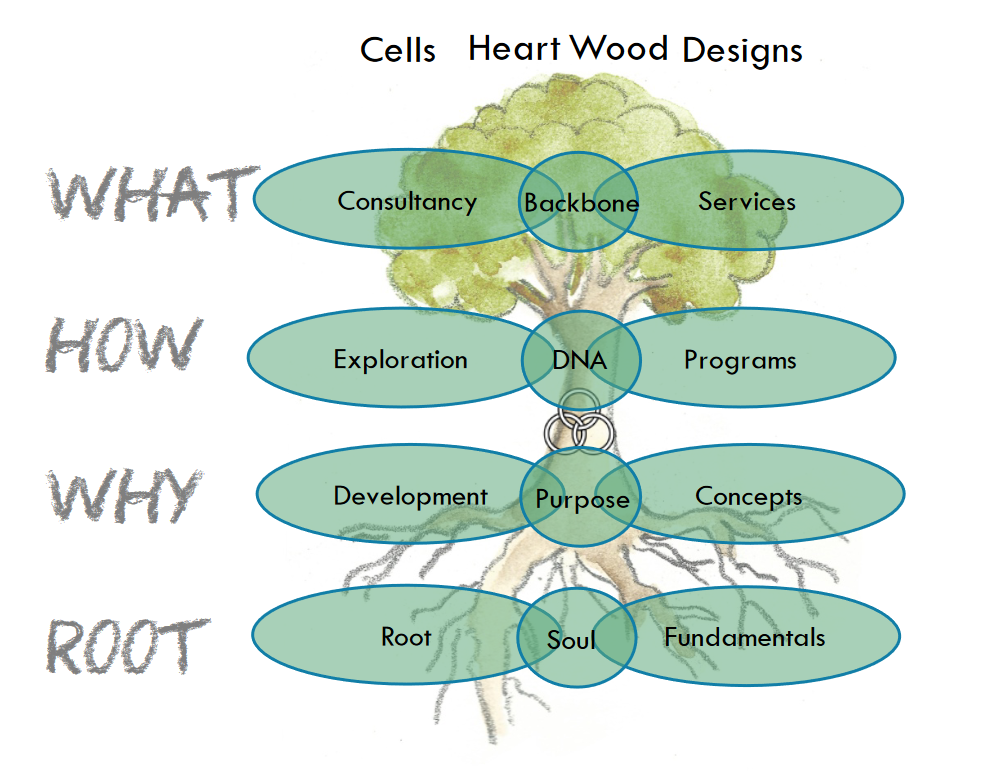 Emprogage offers consultancy services and exploration programs, on a personal, team, business and societal level.
Consultancy usually means for us to help clients now with services addressing structure and culture. Emprogage provides the knowledge that is needed to realize your intentions.
The exploration programs focus on learning together with clients. We help clients with structure and culture change soon (education of existing co-workers) or later (education of future co-workers).
The development area consists of ideas people want to explore by learning together. This means creating, forming and conceptualizing new knowledge and experience. It could be projects or services that are currently in an early prototype state and are tested with Emprogagers or Co-creators.
The cells of Emprogage are filled with teams of human beings that co-create what is Best for the World.
Emprogage is a collective owned by consultants. Here you find out more of who the Emprogagers are, what motivates them, what competencies they have.
The Emprogage consciousness
Here you find a social network visualization of the Emprogage consciousness, consisting of Emprogagers, Consultants, Cells and Designs, their relations with each other and the entity of Emprogage itself. This should show that Emprogage is really more than just the people and their social relations, and that it has a consciousness of its own.
Klick on the nodes and explore Emprogage!